January 2003
Dear family and friends,
          Do you remember not getting a letter from me last year??  IF you do, you were probably wondering if this year you wouldn't hear from me again!!  But, here I am and here it is!!  I am sure part of my reason for doing an after Christmas letter was that I could put it off a little longer. Actually, this letter is my third attempt this month as I just didn't like the way the other two "epistles" flowed.
          So, how shall I go about reviewing my year for you?  I think I will recall those events that come to mind when I think of 2002.  I will try to recall them in order of significance. That would start with a long awaited trip to Holland in June and July with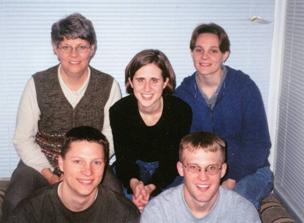 my sister, Joyce.  It was a special trip for many reasons.  Joyce was diagnosed with breast cancer earlier in the year and was undergoing radiation therapy that was interrupted by the trip. I was really wondering whether or not we would be able to go and we did purchase cancellation insurance for that reason.  We could have gone in 2003, but 2002 was the anniversary of our CA cousins' immigration to the US. They were planning a Volbeda reunion in Sneek and we certainly wanted the chance to be with close and extended Volbedas.  It was great to be in a banquet room with about 120 people, all of whom had at least some Volbeda blood running in them.  It was also great to spend time with cousins on my mom's side and to see my 83 year old aunt for a few days.  All in all, we had a great time.  Holland is such a beautiful, picturesque country, especially as we spent quite a bit of time driving the narrow country roads.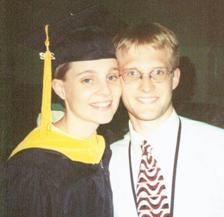 So, the 18 day trip went great, but five days after we arrived back in CA, Joyce's life was turned upside down.  Her husband, John, died of an alcohol related disease. It was too soon after such a wonderful trip and yet not totally unexpected.   Joyce is coming to grips with all that his life and death means to her, and it is not easy for her.  Her son, John Paul, who just turned 18, and her daughters have been a great support to her.  So, another untimely death in our family.  We have had our share of those and it is hard for me to watch my sister grieve more than just the death of her husband.  Physically she is feeling good and I have been so thankful that she and I have become so much closer the last few years.  Both of our husbands have died and we are also both Catholic.  (This is a lead in to my next event.)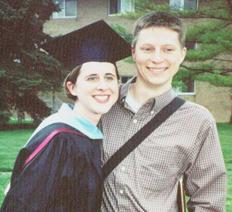 Yes, I was confirmed in the Catholic Church this past Easter.  As you might realize, telling this story would make this letter much too long, so I will just say that this was not an easy decision for me by any means, yet I knew that this is what God wanted for me. During the process, I often felt like Jacob wrestling with God. Even these past weeks as I have been worshipping with my four kids both in the CRC and the Catholic Church, I realize that I still don't understand why God has brought me to this place in my life while at the same time  I'm totally convinced that this is where I need to be.  For those of you with whom I haven't been in touch for the last two years, this news might be startling but I am very willing to write you more of the details. It is actually good for me to again recount how these events unfolded that brought me to this decision.

          The comment about worshipping with my kids in two churches??  Yes, they were all here for a week at Christmas. What a treat for me!!!  I treasured every minute of our time together.  And actually, when Jon and Deb leave this Friday, they will have been here for more than a month!!  They are using my house for R & R.  Deb graduated from Calvin with an M.A. in education and in June they both quit their jobs to take  a year off. They lived frugally and saved after getting married two years ago to be able to do this.  They spent the summer in B.C., Canada, backpacking for six weeks, then drove to Redlands and were with me for a weekend before I put them on a plane to SE Asia with their bikes and bike gear.  They met up with friends, who had been living in Japan, and "biked" 4½ months through Indonesia, Thailand, Laos, Vietnam and Cambodia.  Again, too much to tell, so if you are interested, they have a website: Vrienduinen.tripod.com (no www).  They will drive from here to Atlanta, Georgia and volunteer at the Open Door Community, a homeless shelter, for three months. Then they will drive to Canada and spend a month with Deb's family, so they can gaze at the adventurers. After that they plan to settle down in Holland, MI. and live a "normal" life. I am so blessed to be the parent of a couple who are committed to discovering God's will and way for their lives and then striving to live out of those convictions.
And I am no less proud of Laura and Jason.  My second visit to Michigan was in May to attend Laura's graduation from Wayne State with a M.A. is Speech Pathology. She is now working at a nursing home in the Ann Arbor area and I sometimes tell her she has inherited her dad's heart in her ability to relate to the older generation. Jason continues his studies at the U of M and is very committed to them.  Both Laura and Jason have a servant's heart and live out their love for the Lord and those He puts in their path.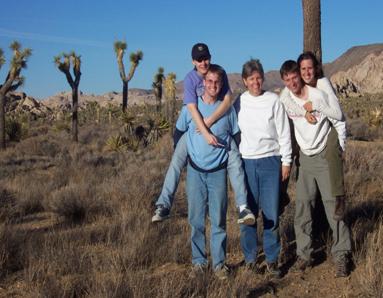 I did go back to MI again in August for a visit.  Are you asking the question???  No, I am not moving to Michigan any time in the near future.  There are no grandkids yet, and then the "no" might be a little more difficult for me to say. Redlands is home. Today it was in the 80s with beautiful clear skies and a gorgeous sunset. I know what "purple mountains majesties" look like!!  OK, so today was a perfect day, but my life here is blessed with a cozy home (come and visit anytime !) good friends and a great job.
          What else??  A five day road trip to Bozeman, Montana, with a friend to visit her daughter who just recently moved there.  A wonderful weekend visit from friends, Dawn and Margie!!!  Three retreats and a number of good books and movies.
          It is time to end this letter.  And just as I had trouble starting this letter, I am having trouble finishing.  I don't know what this year will bring.  I pray that there will be Peace on Earth.  I pray that I will, more this year than last, live out of the Spirit that lives in me.  This is always difficult and I always fall short. But I also know that God will love me no more and no less no matter my shortcomings and I pray you claim that promise also.
Blessings and Peace to you !!
Nettie Van Duinen
vanduinen@juno.com